Message from CEO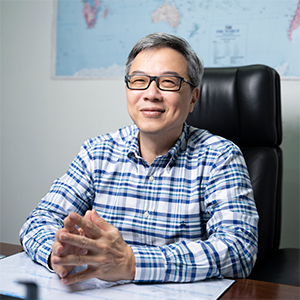 Omni-Plus System Limited (OPS) is a Singapore-based, materials technology company.
We work closely with our network of customers, suppliers, and partners. By ensuring that the company is plugged into all parts of the ecosystem, we have managed to emerge at the forefront of industrial and consumer product development, providing value-added solutions for major industries across the region.
We have business operations across China, Indonesia, Japan, Malaysia, Philippines, Thailand, Vietnam and U.S. Our materials & services are widely adopted by many top global brands in the Consumer Electronics, Office Automation, Wireless Communication & Information Technology, Industrial, Medical and Automotive industries.
Having a deep presence in the ecosystem led to us working together with Singapore government agencies such as Enterprise Singapore, and the Agency for Science, Technology and Research (A*Star) in 2018 to set up an engineering centre within the company premises. This engineering centre facilitates the research and design process for product formulation, to create bespoke materials in accordance to customers' requirements.
With the basic objectives secure, we are now a step ahead; and working on embracing sustainable transformation within the company, on route to becoming the world-class preferred partner in providing end-to-end solutions and advanced sustainable materials to every customer.